The Mid-Atlantic Chess Instruction Center ( MACIC ) has been in existence as a full-time center for chess instruction since 1981. We have been teaching part-time since 1967. The center director is National Master Russell Potter who has over 3 decades of teaching experience. No other center can equal the following package:
Modest Rates
Our rates are comparable to those charged by music teachers.
Course Material
We offer 34 different courses designed to help you in the opening, middlegame and endgame. We also do extensive individualized game score analysis.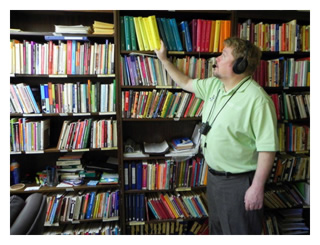 Research Library
The center currently has over 500 chess books for speedy answers to any question that you may have.
Chess Software
The center uses two leading software programs for lessons and several different chess playing programs. In addition, for in-depth research, we have a database with over eight million games!
Instructional Experience
Mr. Potter is a dedicated full-time professional chess instructor. He does not teach part-time "between tournaments" as an income supplement. There is all the difference in the world between a professional chess PLAYER who dabbles at teaching on the SIDE and an experienced professional INSTRUCTOR who PLAYS on the side.