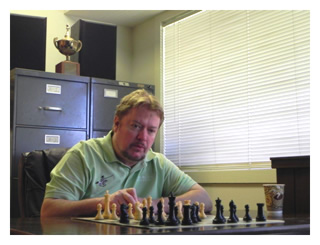 Mr. Potter has given private instruction to a number of talented students who placed in the Top 50 List in the country for their age group. ( This list is published periodically by the United States Chess Federation ). His students have included many of the team members of no less than 5 National Scholastic Chess Championship teams from Pulaski, Va. during the years 1982-1986.
In recognition of Mr. Potter's extensive and successful work in teaching Chess, he was commissioned by the U.S. Chess Federation to write a National Scholastic Chess Manual.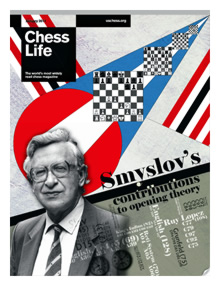 Mr. Potter's work has been published in general circulation publications including Life magazine, Reader's Digest, The Roanoker magazine and several newspapers. Trade publications include the international Chess Informant, the national Chess Life magazine and numerous state-level chess periodicals.
In particular, Mr. Potter did extensive research for his highly acclaimed article on former World Champion Vassily Smyslov published in Chess Life.
Mr. Potter is an Original Life Master ( O.L.M. ), having maintained a Master's rating of 2200 or above in more than 300 games. His games have been published in Chess Life magazine and The international Chess Informant. He represented Virginia in the National Chess League. Below is only a partial list of his victories (tournaments in which he either won or tied for first place):
Virginia State Championship ( four times )
Virginia Open ( three times )
Virginia Master's Invitational ( First Place, four times )
North Carolina Open
North Carolina State Championship ( twice )
LPO
Tennessee State Championship ( twice )
DC Open
New Orleans Open